The Allotment at Bread Street Kitchen this Summer
Tuesday 27 June 2017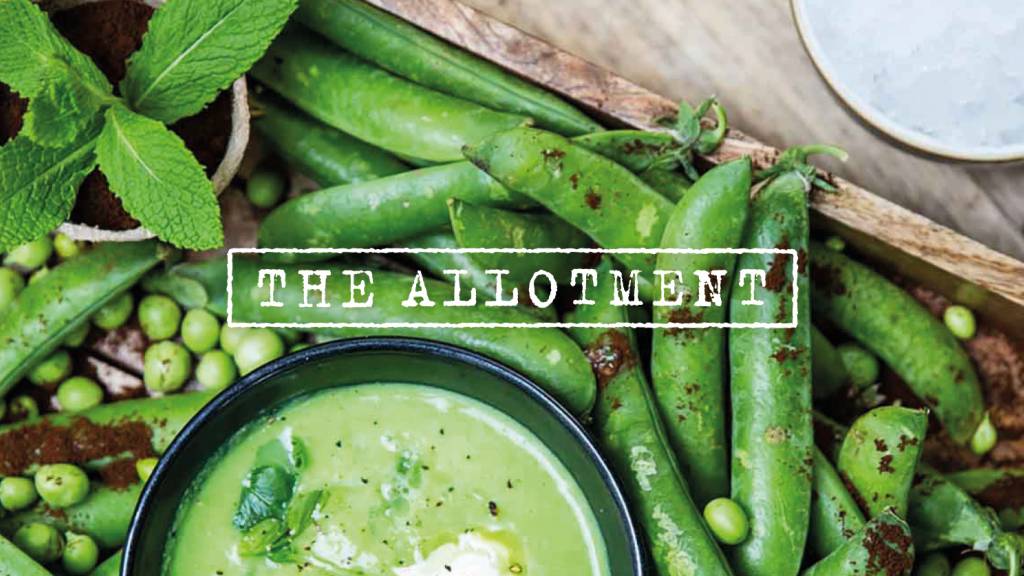 Bread Street Kitchen celebrated urban gardening this summer. 
Herb pots, fruit trees, hanging baskets and picnic benches – all essential ingredients of the English summer were whipped into a cooling delight at Bread Street Kitchen, Gordon Ramsay's bar and restaurant in the heart of the City.
Whether guests joined us for after-work cocktails and bites, or to meet friends at the weekend, BSK's new Allotment installation was the chance to immerse yourself in a soothing garden space without digging up a spade or strimmer.
Head Chef Paul Shearing's Allotment menu cherry-picked all that was brilliant from the British veg patch.
Take fresh green peas – they featured in chilled pea and mint soup, as well as our English garden salad. Even BSK's mixologists had their hands on them, infusing Bombay Sapphire gin with peas and watercress to make a scent-sational Garden Spritz cocktail!
Guests enjoyed other quintessential summer flavours too, including elderflower, Earl Grey and G&T and a Wimbledon Summer Cup.
The Bread Street Kitchen's Allotment installation was grown in hopes that more visitors will have a go at growing their own food at home.
'Herbs are a really easy way to start and take very little space – a few pots or a window box will do' said Paul. 
Allotment bar guests received a packet of mint seeds and the recipe for BSK's deliciously sweet-and-sour Mint Paloma cocktail to enjoy at home.
'You can use it in everything from breakfast through to lunch, dinner and cocktails. I like apple mint because it has a great flavour and grows back quickly when you cut it'.
At Bread Street Kitchen, Paul sneaked fresh mint into dishes you may not even realise include it. That's because mint has a clever knack of heightening other flavours. There was a touch of it in the mixed berries served with granola at breakfast, plus courgette and rocket salads later in the day.
A little mint oil finished the chilled pea soup with pickled Dorset cockles. It was also blended into melon soup, and was the go-to herb for fresh fruit smoothies.
The enticing list of Allotment bar cocktails included basil in the Mojito-style King of Herbs and sage in a powerfully refreshing Sunshine Ricky. 
Enjoy the season's freshest ingredients from our chefs at Bread Street Kitchen. 
Bookings:
02030304050
breadstreetkitchen@gordonramsay.com