Avoid Roast Rage with our 5 Tips for a Perfect Roast Dinner
Monday 25 February 2019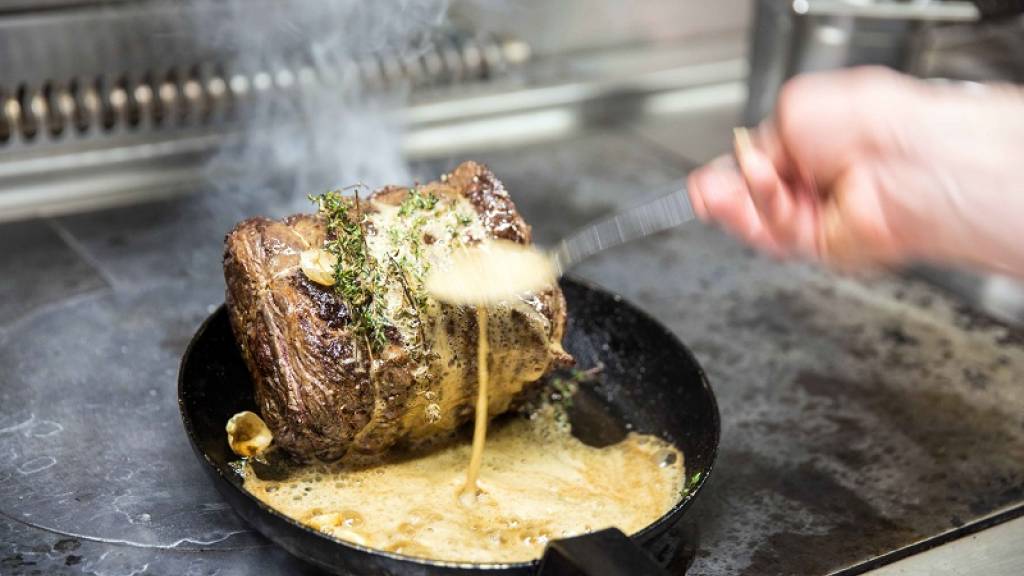 Despite being a solid favourite in the list of Britain's favourite dishes, the Sunday roast is often considered a complex, time-consuming meal. The truth is cooking a roast dinner with all the trimmings is much simpler than you might think. Follow our five fool-proof roast dinner tips for a perfectly delicious finale to the week.
PLAN AHEAD & BE A SMART SHOPPER
When mulling over your roast ideas, prepare a shopping list of ingredients and put together a quick timing plan that allows plenty of time for your meat to rest. Try to purchase good quality, fresh ingredients where possible, especially when shopping for meat. The better the quality of the produce you buy, the less you have to do.
MEAT IN THE MIDDLE
The centrepiece of your roast dinner takes the most time to cook so don't rush into purchasing the meat. We've highlighted the top cuts for the job, all available from the butcher's counter. 
Lamb: Roasting a leg of lamb is surprisingly simple and makes a really tender meat. There's no need to marinate; simply season with herbs and garlic.
Beef: Topside of beef is the more affordable Rolls Royce choice from the meat counter. Cook to medium and carve into thin slices.
Pork: Roast pork shoulder slow and low for a moist meaty centrepiece and crest with rosemary.
Chicken: Free range chickens have a much more intense flavour than cheaper birds and you can use any leftover meat to make a curry or casserole.
Remove your meat from the fridge in the morning, cover and leave on the worktop to come up to room temperature. This will make cooking much easier.
GET A HEAD START
Entertaining guests? Get a head start by peeling the potatoes and leaving them covered in water overnight in the fridge or a cool place. You can even prepare the rest of your vegetables and store them in plastic bags in the fridge until you need them. If you're making Yorkshire puddings, make the mixture the night before and leave it outside of the fridge for giant Yorkies.
WASTE NOT, WANT NOT
 Sear off the meat and save the fat for cooking perfect roast potatoes with an extra meaty taste. You can then make your gravy using the roasting juices and freeze any leftover stock for next time.
IT'S ALL GRAVY
If you're making your own gravy from scratch, use a whisk to stir through some plain or sauce flour then add fresh hot stock to the rich meat juices. Remember to cook your gravy through for 5-10 minutes, stirring occasionally to 'cook' the flour. 
Cooking the a roast too much work? Let our chefs take the stress out of your Sunday and join us at our London restaurants for a delicious roast this weekend.