Best Recipes to Make on Mother's Day
Thursday 19 March 2020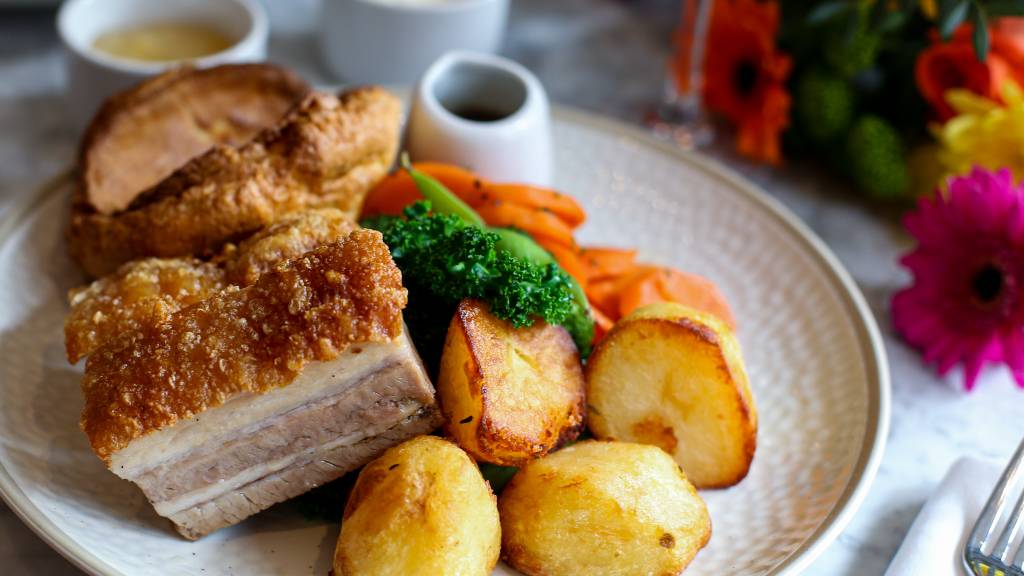 Whilst Mother's Day this year might look a little different than originally planned, it's a wonderful opportunity to spend quality time at home with family, celebrating the mother figures in our lives – and what better way to show Mum the love by cooking up some homemade delights?
Whether you're rustling up an indulgent breakfast, baking her some sweet treats or a hearty roast dinner, we've got the recipe for you!
Remember to share your creations with us on Instagram by tagging @gordonramsayrestaurants!
START THE DAY RIGHT
Make your Mum's morning with a decadent breakfast. Go all out with a spread of buttermilk pancakes and fresh fruit toppings, or keep things more simple with the classic (and delicious!) avocado on toast with poached eggs.
Bonus points if you don't forget the all-important cup of tea… or why not go all out and make brunch that extra bit special with a luxurious 'Mumosa' cocktail! Shake up vodka, pink port, hibiscus syrup and lime and top with some sparkling wine for a light but indulgent tipple.
MAKE THE MOTHER OF ALL ROASTS
Here at Gordon Ramsay Restaurants, we know a thing or two about preparing the ultimate British roast dinner. Whilst it won't be quite the same as your Mum's (nothing can beat hers!), we've got all the recipes you'll need to create a feast this Mother's Day.
First off, start with the star of the show – the meat. Choose from succulent pork, lamb, beef or a classic stuffed roast chicken. If Mum is vegetarian or vegan, it doesn't mean they have to miss out! We have lots of delicious vegetarian and vegan recipes too – check out our signature vegan Wellington nut roast.
Don't forget the accompaniments though – they're often the best bit! From the fluffiest Yorkshire puddings to the crispiest roast potatoes, Mum will be spoilt for choice.
See all of our roast recipes here for more inspiration.
SATISFY MUM'S SWEET TOOTH
If you fancy yourself as more of a baker than a chef, a homemade dessert is sure to go down a treat with your family this Mother's Day. Not that we're bragging, but we've got a recipe for the world's best … sure to delight Mum with their fudgy texture and abundance of chocolate chips!
If you're looking for something a little lighter, try our flourless chocolate pots and serve with fresh raspberries and a dusting of icing sugar. They're made with ground almonds for that signature dense, moist texture whilst being completely gluten-free.
TREAT MUM TO A GIFT EXPERIENCE
Shop a wide range of gift experiences that Mum will love, from cooking masterclasses, afternoon tea for two or a luxurious Michelin-starred meal. Browse our entire range of gift experiences, redeemable until 31 December 2020, here.