English Wine Week: A guide to the best English wines
Wednesday 24 May 2017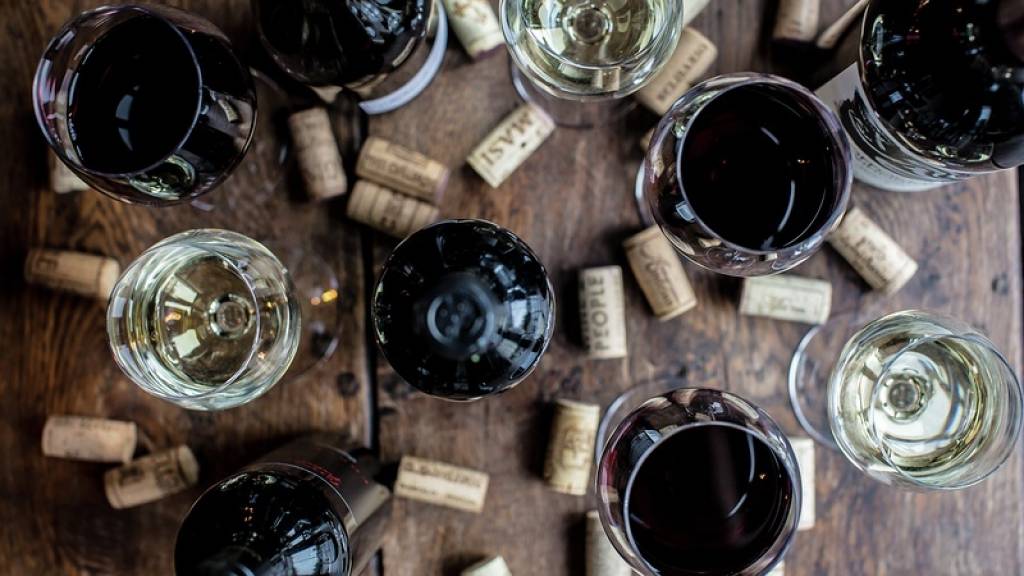 To celebrate English Wine Week, which runs May 27 to June 4, we're rounding up the best home-grown grapes to try, whether you're dining in our restaurants or browsing retail shelves. Whether you enjoy fashionable fizz, ripe reds, or delicious dessert wines, our English wine guide makes a jolly good shopping list.
The past five years have seen English wine transfigured from eccentric curiosity to high-status tipple.
It's the sparkling wines that have done it. A string of international awards have made Nyetimber as much of a household name as any French Champagne house, while 'Cool Brand' Chapel Down, based in Kent, was named as one of the London Stock Exchange's 1000 Companies to Inspire Britain 2016.
But the status of English still wines is changing rapidly too. Just this month, Winbirri Vineyards in Norfolk won the Platinum Best in Show medal for best value white wine made from a single grape variety in the Decanter World Wine Awards, one of the industry's most prestigious prizes. Find out more about English Wine Week here.
English red wines
Yes they exist! Just think: two of the most important grapes in sparkling wine production are Pinot Noir and Pinot Meunier (in fact a black grape, rather than red). And those sparkling wine grapes grow well in the English climate, so why not make red wine from them too? In good years, some wine producers have done exactly that.
Take Gusbourne vineyard's Pinot Noir – a wine we'd wholeheartedly recommend to someone wanting red wine alongside a plate of fish and chips, as the comparatively high acidity helps cut through the fat. Or try a bottle from the Bolney Estate. Sixteen Ridges Early Pinot Noir, produced just north of Worcester, is a great one to serve chilled.
Chapel Down's Union Red is made from Pinot Noir and Rondo – not a famous grape, but one that grows very well in the UK and tastes somewhere between Mediterranean favourites Tempranillo and Syrah.
The London Cru Syrah available at Savoy Grill and Maze restaurants is something of a re herring here: yes, it is proudly made in London – in Fulham to be precise – but the grapes come from Spain. Still, it's well worth trying!
You can even find sparkling red wines made in the UK. Check out Camel Valley's fizzy mix of Rondo and Dornfelder grapes, best served chilled with barbecued meats.
Best British white wines
Now we're heading into summer, it's time to swap that predictable glass of Sauvignon Blanc for something more interesting. How about Bacchus?
Although it sounds like something from an Ancient Roman orgy, the Bacchus grape actually hails from Germany, where it was created in 1933 by crossing a Silvaner and Riesling cross with Müller-Thurgau.
And the UK is now producing the world's best examples of Bacchus wines – smooth, refreshing and extremely aromatic, with a lot of elderflower and lemon notes. Proof is in the prizes: at the Decanter World Wine awards, Winbirri Vineyard's Bacchus 2015 was described as 'the perfect aperitif wine' and took top honours in its class.
At Maze and The Narrow we offer Chapel Down Bacchus Reserve. The excellent Cornish producer Camel Valley also makes Bacchus Dry.
With Chardonnay a key component of English sparkling wines, and plantings on the increase, no surprise that local wineries have tried to make still wines from the grape too. Check out Gusbourne Guinevere, Chapel Down Kit's Coty Chardonnay, and Lyme Bay Chardonnay (which contains a small amount of Bacchus).
At Savoy Grill we also serve London Cru Chardonnay, but as with the Syrah, that is made in SW6 from grapes grown in the Roussillon.
Sparkling wine stars
Such is the status of English sparkling wine these days that all of our restaurants serve at least one. But did you realize that many local producers now make several different styles of fizz?
Take Nyetimber: the famous Blanc de Blancs (100% Chardonnay) is served at Savoy Grill, London House and Maze, but we also offer their sparkling Brut Rosé made from Chardonnay and Pinot Noir.
At Savoy Grill you'll find Balfour Leslie's Reserve from the Hush Heath Estate, while maze Grills in Chelsea serve the Balfour's sparkling brut rosé.
Gusbourne Blanc de Noirs, a treat you'll find at Maze, is as the name suggests: a white sparkling wine made from the classic black grapes of Champagne, Pinot Noir and Meunier.
Head to Camden's York & Albany to try Chapel Down Blanc de Blancs and Brut Rosé from Kent, or Ridgeview Cavendish Brut Sparkling from the South Downs in Sussex.
Rosé
Compared to the typical rosés of Provence, Chapel Down's English rosé, which we sell at The Narrow, has a richer colour, more strawberry flavours and light spiciness. It's great for aperitifs and summer barbecue drinking – exactly what you want when whiling away a long weekend by the Thames.
Two more great English rosés to look out for: Oxney Organic pinot noir rosé, and Hush Heath Nannette, which is 75% Pinot Noir and Meunier plus 25% Chardonnay.
Don't forget dessert
English dessert wines are typically made in very small quantities (if at all, from year to year) so can be hard to find in stores. But most wineries sell direct to the public, either from their vineyard farm shops or online.
Denbie's Noble Harvest Ortega is a Botrytis wine made in the same way as Sauternes or Tokaji, while the wonderful North Star from Eglantine Vineyard near Nottingham is produced in the ice wine style for which Canada and Germany are famous.
For more on English Wine Week, check out the hashtag #EnglishWineWeek or follow @englishwine and @englishwineweek on Twitter.