Marathon to Triathlon: Top Tips
Monday 6 March 2017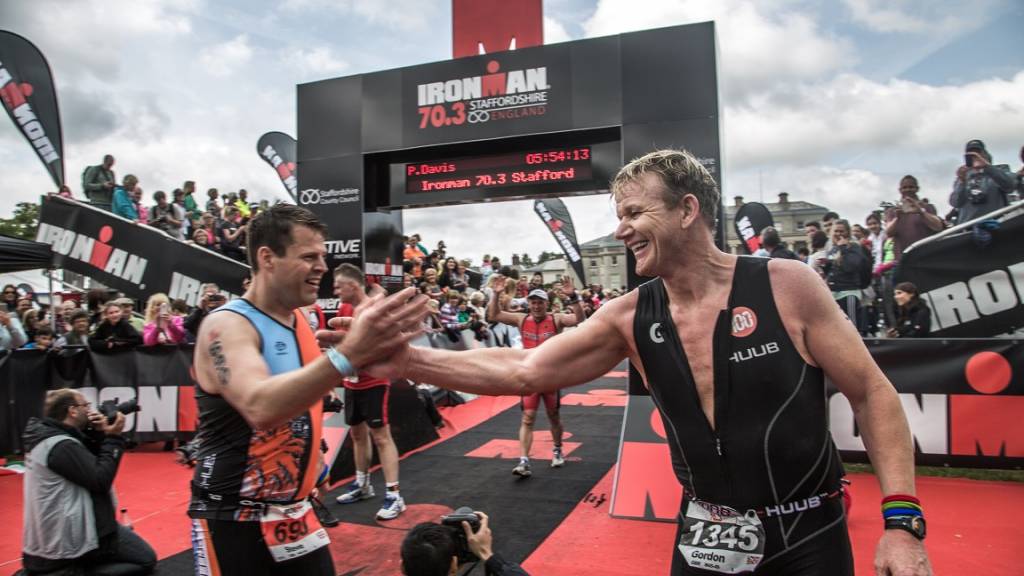 Looking forward to the London Marathon? Wondering what your next challenge could be? Running the marathon is awesome, especially London, but with long distance running you can get niggling injuries that compound over time. As you get older, non-weight bearing forms of exercise therefore become very important. We explain why triathlon is a great sport to take up as you get older.


Benefits of triathlon training

Triathlon spreads the work, the strain and the risk of injury. Gordon and Tana have previously participated in the Ironman 70.3, involving running 13.1 miles, a 1.2 mile swim and a 56 mile bike ride to complete.
Most people who start in triathlon can do one discipline but aren't so good at the others. For example they can ride a bike but are novice swimmers and runners. The GTR100 team's training programme was a progressive matrix that took this into account – so everyone can work their way through it.
Swimming is the biggest issue for most people starting out in triathlon. Some on the GTR100 team were terrified of water, let alone competitive swimming. Being in open water at 8 or 10°C is itself intimidating, so it's about building confidence.


Joy of cycling

An overwhelming number of new triathletes find that they become fond of cycling. You can build quite a relationship with the bike. Go on adventures, out with your mates or on your own, explore the area in which you live. You'll get back and not realize you've done 100 kilometres.
Gordon particularly enjoys the cycling aspect of triathlon training because he can't answer the phone while doing it!

Can't imagine taking on the ultimate challenge? Support the GTR100 team instead by donating now.