Matilda Ramsay introduces new Tilly's Menus for kids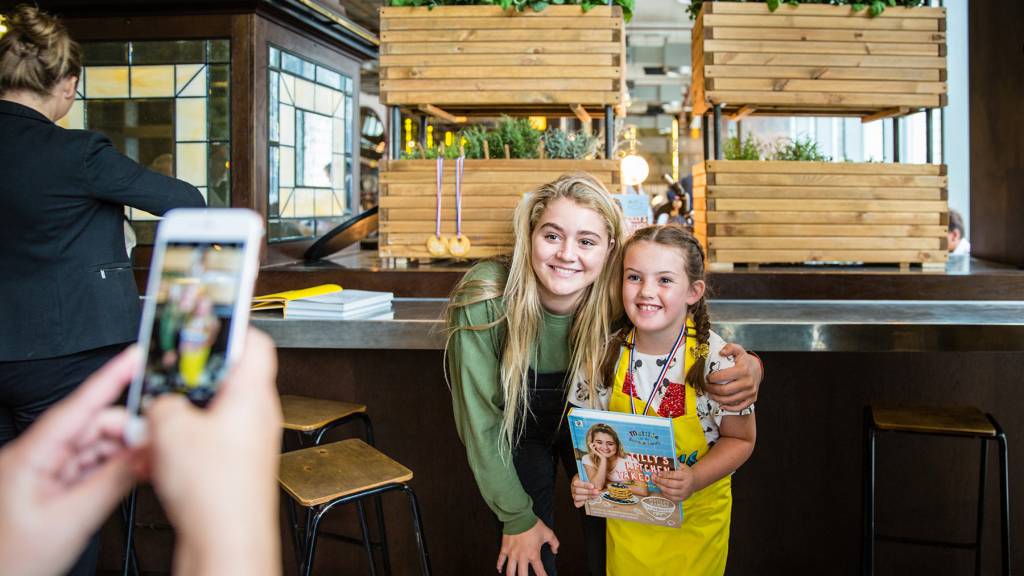 If your child's switched onto children's channel CBBC, they're sure to recognise Tilly Ramsay. Her show Matilda and the Ramsay Bunch, which documents the holiday hijinks and culinary creations of Gordon and Tana's youngest daughter, is a hit not only in the UK but around the world too.
It was only right, then, that she should have input on the kids' menus in our restaurants. After all, who knows better what children like to eat than a budding chef who not so long ago was their age too?
So we've added some of our favourite dishes from Tilly's new cookbook Tilly's Kitchen Takeover (Hodder & Stoughton) to the scrumptious kids' menus at nine different Gordon Ramsay restaurants in London.
The little ones are sure to love Tilly's Slam Dunk Meatballs, which we serve with pasta. And who can resist warm chocolate brownies for dessert? Join us at Plane Food in Heathrow T5 and you'll find Tilly's American pancakes with blueberries and bacon for breakfast too.
We're thrilled that Tilly is inspiring kids to eat a wider variety of foods and try their hand in the kitchen. Want to encourage them further? Book your children into one of our hands-on culinary experiences.
Bread Street Kitchen's pizza masterclasses allow you to relax and enjoy Sunday brunch with a glass of Champagne as you watch the kids receive expert tuition in kneading dough, choosing quality fresh ingredients, and producing a delicious meal for themselves. It's a great way to get them eating more vegetables too – here's proof from one of our guests!
Or you could while away Sunday brunchtime in the West End and treat the kids to an ice cream fun fest, exploring all the flavours and toppings in Heddon Street Kitchen's glorious ice cream bar.
And why not pick up a copy of Tilly's Kitchen Takeover in Bread Street and Heddon Street Kitchens, or Battersea's friendly neighbourhood restaurant London House, to help them start cooking at home?
Whenever you're visiting participating Gordon Ramsay Restaurants, remember kids under 12yo eat free from Tilly's Menus when you order full-priced main courses. That's how committed we are to family-friendly dining and encouraging a new generation of healthy food lovers!
Check out our Kids' Hub to keep up-to-date with all our latest children's activities, from face painting and magic tricks, to special events and party ideas.