Recipes For International Chocolate Day
Thursday 12 September 2019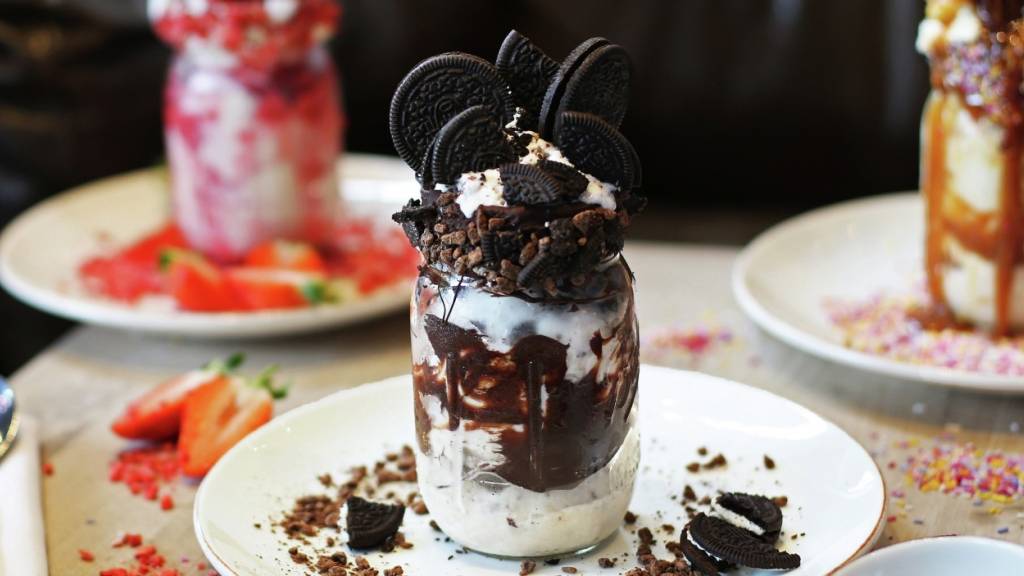 If you thought Friday the 13th was unlucky, then think again. Not only are we just a few hours away from the weekend – it's also International Chocolate Day! To celebrate the sweetest day of the year, we've put together some of our restaurants' favourite chocolate recipes for you to make at home.
Chocolate and Oreo Sharing Dessert
One of the favourites from this Summer, the chocolate and Oreo sharing dessert involves minimal input for a maximum output of deliciousness. Simply take a mason jar, and fill with all of the best things - chocolate ice cream, coconut sorbet, Oreos, dark chocolate, and chocolate sauce. You can also make this one vegan by using vegan chocolate ice cream and bourbon biscuits instead of Oreos. If that's not a good way to celebrate international chocolate day then we don't know what is!
Chocolate Wellington
Slightly more complicated to make, but definitely worth the effort, is the Chocolate Wellington. Based on one of Gordon's signature dishes – the Beef Wellington – this chocolatey variety made its home at Bread Street and Heddon Street Kitchen during our Worldwide Wellington month. Molten chocolate wrapped in crepes, wrapped in flaky pastry and served with a generous dollop of ice cream. It's heaven on a plate for any chocoholic.
Chocolate Truffles
A fun one to make over the weekend – eat them in front of the TV, take them in to work for brownie points with colleagues, or wrap them up and gift them to your nearest and dearest. This is a simple recipe for plain chocolate truffles, but you can jazz them up with all sorts of things – popping candy, goji berries, orange oil – the world's your oyster.
White Chocolate Cheesecake
No round up of the best chocolate recipes is complete without a nod to the cheesecake. This white chocolate cheesecake comes from The Narrow Gordon Ramsay, in Limehouse, and it's perfect for an autumnal pud if you serve it with poached pears or slices of dried pear and vanilla ice cream.
Read all of our chocolate recipes here.