Recipes for National Vegetarian Week
Monday 13 May 2019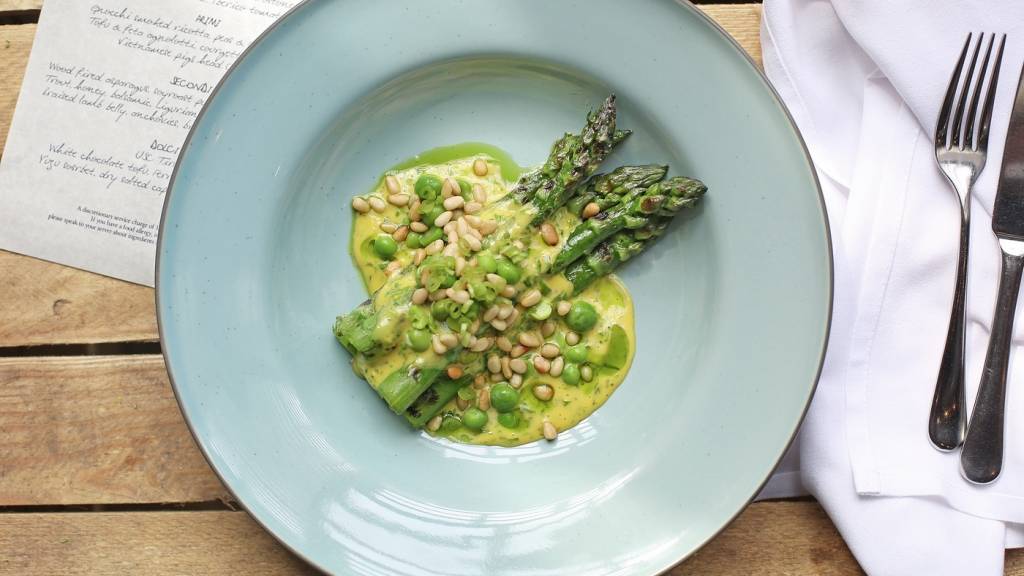 The 13-19 May is National Vegetarian Week – the perfect opportunity to get into the kitchen and create some beautiful plant-based dishes of your own!
It's well known that vegetarian and vegan diets have become a much more popular lifestyle choice in recent years. Whether people cut out meat for ethical, sustainable, or health reasons, there is an increasing demand for plant-based meals in restaurants and on supermarket shelves.
During Veganuary this year, we saw a huge uptake in people enjoying our vegan menus, which are available throughout the year at most of our restaurants, including the Savoy Grill and Bread Street Kitchen. Our chefs have also created delicious meat free roast options for guests – including the Beet Wellington and Nut Roast.
If you want to get creative in your own kitchen this National Vegetarian Week, then we've rounded up a few of our favourite meat free recipes below.
A new one from Union Street Café, this recipe combines creamy burrata with punchy wasabi for a starter packed full of flavour.
Swap out beef burgers for falafel burgers this summer – our burgers are packed full of healthy quinoa, chickpeas, red onion and cumin for a tasty patty. To keep this vegan, make sure to not use a brioche bun.
Instead of a fry up full of saturated fat, create this simple and delicious scrambled egg-style tofu with avocado and tomatoes – a great way to start the day, and it's vegan!
For a quick and easy vegetarian mid-week meal, make your own pesto using courgettes, pine nuts and Italian hard cheese (not Parmesan as this is not vegetarian).
Recharge your batteries with this superfood vegetarian salad, full of nourishing vegetables, and a touch of coconut yoghurt. We love this salad for a healthy work lunch, a light dinner, or as a side dish at barbecues in the summer.
View all of our Vegetarian Recipes Here