Romantic Valentine's Day Dates in London
Sunday 19 January 2020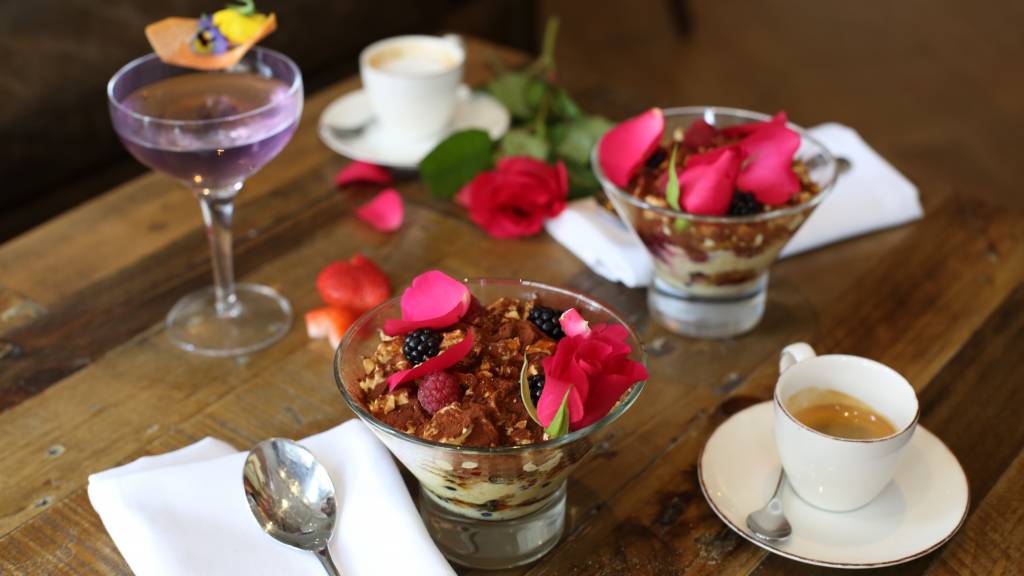 London's green spaces, majestic architecture, and an impressive skyline make it one of the most romantic cities in the world. There are hundreds of things to do, and places to go in London with your loved one – in fact, there might even be too much choice! Whether you want fresh air on a romantic walk, a cultured trip to an art gallery, or the chance to see the latest West End Show, we've put together a list of our favourite romantic date ideas in London for this Valentine's Day – you can thank us later!
As Valentine's Day falls on a Friday this year, we're giving you the opportunity to dine on our special Valentine's Day menus over the whole weekend in many of our restaurants - so whether you're planning a special Saturday, or you're making a whole weekend of it, we're here to help you celebrate!
A Trip to the Zoo
Regent's Park is one of London's most manicured and beautiful parks, and as you and your date walk through its avenue of trees, you might just hear the squawk of a penguin, or howl of a monkey. That's when you know you've reached your destination – London Zoo. The zoo is the perfect place for a date with an animal lover, or a first date with somebody you don't know that well (plenty of animal-related conversation starters).
Once you've wandered round the zoo, cross the road and climb Primrose Hill for romantic views across Regent's Park and the city skyline. After all that walking, you'll be in need of something tasty to eat – York & Albany is just around the corner and offers deliciously warming comfort food, as well as an extravagant Valentine's Day menu.
The Northbank & Tate Modern
The Northbank often remains quite quiet – making it the ideal walk for a private romantic date. Make a day of it and walk from Westminster Abbey down the river to St Paul's Cathedral – both excellent photo opportunities to remember your date.
Rest your feet for an hour or so at Bread Street Kitchen in St Paul's, and enjoy a light lunch of crispy duck or Caesar salad, or feast on a Beef Wellington for two. Once your appetite is satisfied, head over the Millennium Bridge to the Tate Modern where you'll find modern art, exhibitions, and the viewing terrace for excellent views across the river.
Alternatively, if you're not ready for food before the Tate, then once you've finished with the exhibits, remain on the Southbank and head to Union Street Café for a romantic Italian meal – just a few minutes' walk away.
A Quiet East End Walk
If you and your date really like your privacy, then take a walk down the Northbank from Wapping towards Canary Wharf - one of the quietest stretches of the river. Take in the cobbled streets, Shadwell Basin, old Wharves, and views of The City and Canary Wharf. Once you turn off the Thames Path onto Narrow Street, you know you're in for a treat. This Valentine's Day The Narrow is offering a delicious menu including spicy tuna tartare, Beef Wellington with truffle mash, and chocolate fondant. If you're still looking for something to do after The Narrow, then take the short walk to Canary Wharf's Everyman Cinema – a great date staple. 
A West End Show 
If you want to make your Valentine's Day extra special, then treat yourself and your loved one to a West End Show. There are so many to choose from this February – the Lion King, Hamilton, Les Misérables, and Mamma Mia! are just a few of the shows on offer.
Combine your theatre trip with a delicious pre or post theatre dinner. Both Heddon Street Kitchen near Regent's Street, and The Savoy Grill, on the Strand, have theatre set menus, or push the boat out and book the Valentine's Day set menu at one of these restaurants. At Heddon Street, you'll be treated to a Love Potion no9 Cocktail on arrival, and a choice of starters, mains, and desserts including steamed sea bass, Beef Wellington, and a sharing dessert of chocolate fondant. At the Savoy Grill, you can dine on a six course Valentine's Day menu which includes Jerusalem artichoke soup with black truffle, wild halibut with white bean puree, and croquembouche with hot chocolate sauce.
Take a look at what our restaurants are doing on Valentine's weekend and book your date here.