Secrets of Dry Ageing
Tuesday 7 March 2017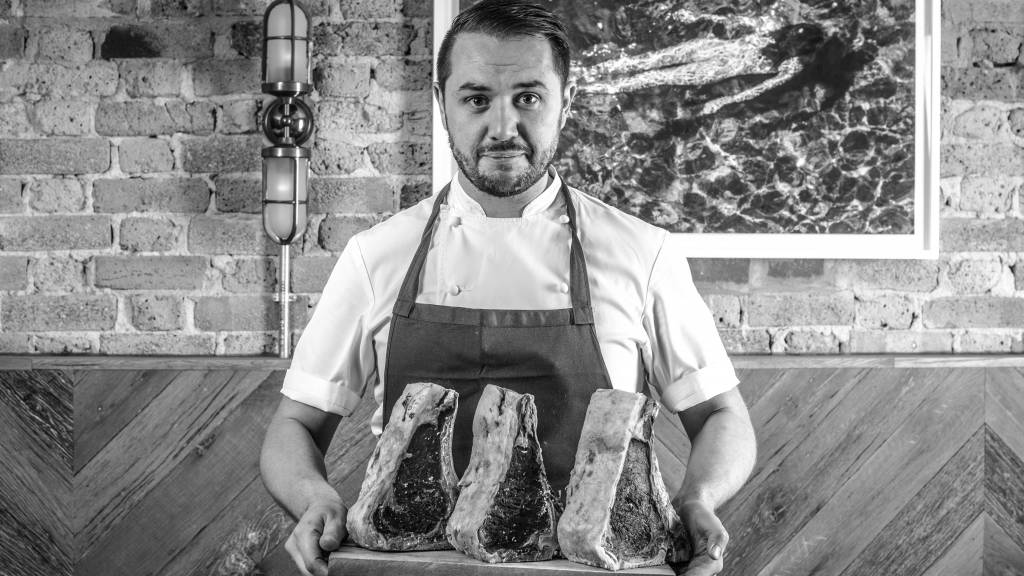 At Gordon Ramsay Restaurants, dry ageing is a process used for a lot of our cuts of meat to make them taste incredible. Owen Sullivan, executive chef of Maze and Maze Grills, reveals why dry ageing is so important to our chefs and our beef dishes.
What is dry-aged beef?
'This is when we allow cuts of meat to dry and dehydrate in a controlled environment to help finish them to perfection. We keep the meat in special meat lockers set at 1–3°C and below 50% humidity.
We have a few different types of lockers for this in the restaurants. The one at Maze Grill Mayfair looks a bit like a fridge. At Maze Grill Park Walk the locker has Himalayan salt blocks, which make it look more spectacular and have the function of pulling a little more moisture from the meat. We also have dry-ageing lockers at Heddon Street Kitchen in Piccadilly and Bread Street Kitchen in the City.
What's really important is that all the lockers have a big fan in them, and that we keep plenty of space between the cuts so that the air keeps circulating to prevent mould build-up.'
What is the difference between hanging meat and dry-ageing it?
'Virtually all meat carcasses, including game birds, are hung after slaughter to begin the maturation process. The time period varies a great deal depending on the animal and the abbatoir or butcher. Some retailers call this dry-ageing because they don't like to use the word hung.
In restaurants, dry-ageing is about finishing cuts of meat to get an extra concentration of flavour. It's a bit like reducing a sauce. We're trying to magnify and intensify the flavour.
If we have a 1kg piece of meat that we dry-age until it weighs 700g, we're arguably losing money per gram, but it becomes a better product. The flavour is concentrated and, to a certain extent, the meat becomes more tender.'
So the more dry-ageing the better?
'No, it's important not to over-age too. You hit the sweet spot at 21–25 days, then the meat starts to deteriorate. It would have reached its maximum tenderness back at 14 days.
"However everyone's palate is different. Dry-ageing for 55 days can be ok, but it depends on the specific environment the meat has been kept in – in the average fridge, by then it would have become the size of a grape!'
Does the breed make a difference to how long you dry-age the meat?
'Not massively. The breeds are not dissimilar, though Dexters are tiny and Limousins are huge. More important is the different time period required for each cut.
For example, beef fillet aged on the bone for 28 days is nice to have as a small piece of meat in the elegant sort of dish we'd serve at somewhere like Pétrus, but the same cut served as a whole steak in a grill room would be too intense. The whole steak would be better eaten at 21 days, because we want it to be moist and palatably juicy.'
BOOK A TABLE HERE