What is Burns Night, and Where Can You Celebrate it in London?
Wednesday 9 January 2019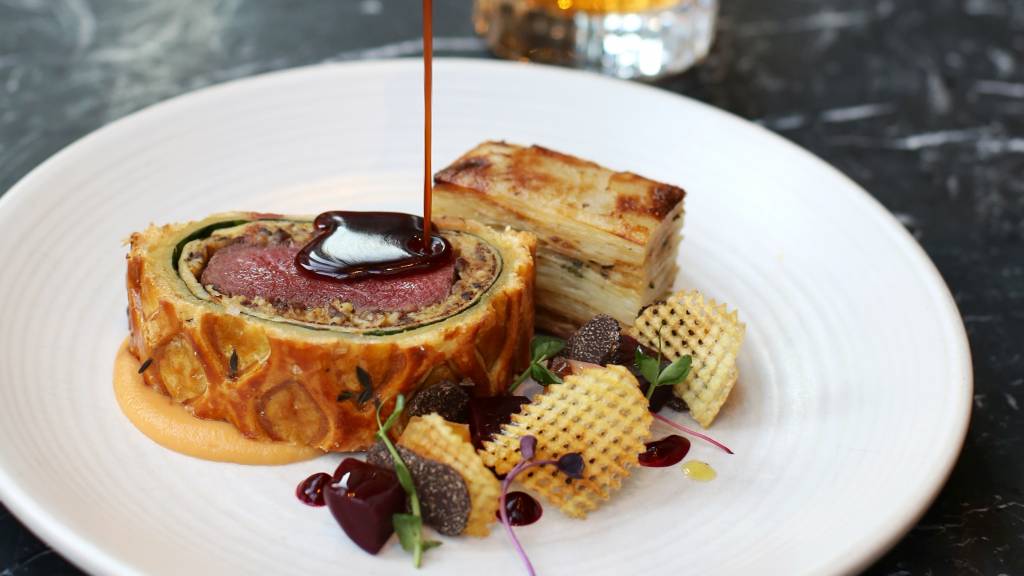 Burns Night is an annual celebration of the Scottish poet, Robert Burns, who lived from 1759-1796. Many people see Burns as the national poet of Scotland, thanks to his patriotic verses and iconic Scottish style of writing. His poems include 'To a Mouse', 'A Red, Red Rose' and 'Address to a Haggis'.
How Did Burns Night Begin?

Burns Night began five years after the poet's death, with a group of his friends coming together at his first home to celebrate him on 21 July 1801. Since this date, Burns Night Suppers are traditionally held on the poet's birthday - 25 January. 
It might seem strange that we still celebrate the life of a poet born more than 260 years ago, but Robert Burns remains very much a part of Scottish culture and national pride. In 2009, the Scots voted him as 'the greatest Scot' through a national TV channel, and most of us will know one of his most famous poems, sung every year on New Years Eve - Auld Lang Syne.
What usually happens on Burns Night?
A traditional Burns Supper is one you'll remember, known as an occasion to gather your friends and family whilst enjoying a feast of delicious Scottish cuisine alongside a wee dram or two of Whisky. 
A Burns Night supper can be formal or informal – depending on the venue. However, it will always include Haggis and poetry (and Whisky if it's age appropriate!) Often, the evening will end with dancing. Sometimes a piper greets guests and traditional Scottish music, including the bagpipes, is played.
Burns Night at Bread Street Kitchen

This year, we are celebrating the life and works of Robert Burns with a delicious Burns Night Supper in partnership with Macallan at Bread Street Kitchen. The Macallan distillery was founded in 1824, and since then has focused on high quality in order to build the reputation of one of the world's leading single malt whiskies. Their whiskies are characterised by premium wood casks, which gives them their distinct colours and flavours.  
For just £70 you can dine on four Scottish themed courses alongside Macallan Whisky pairings and Whisky cocktails. The menu includes traditional Cullen Skink and Clootie Pudding, as well as smoked salmon, truffle bon bons, and a Scottish cheese selection. We're staying true to Robert Burns' love of the Haggis, with our magnificent Haggis and Venison Wellington – after all he did say:
'if ye wish her gratefu' prayer,
Gie her a haggis!' 
Whether you're looking to celebrate your Scottish roots or simply looking to cheer up a dreary January evening with a night of traditional Scottish fare – we've got you covered. This Burns Night raise a glass in celebration of national poet, Robert Burns, and enjoy a traditional night of Scottish fare at Bread Street Kitchen. 
Join us for Burns Night at Bread Street Kitchen. Book Here.